Give today to a life

unlimited

to make sure the sky's the only limit for children like Pip.
Your donation will help ensure critical early intervention services and therapies are provided across Australia, to children like Pip. Together we can lift the limits!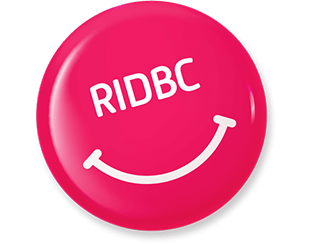 Have a question or want to donate over the phone?
Phone us on 1800 043 411
Watch the video to see how Pip is shining bright, helping her little sister Gem explore her world, one step at a time, with the help of her parents and RIDBC.
i'm

lifting the limits and supporting my sister.
Pip was diagnosed with severe hearing loss at two weeks old. At six weeks she received hearing aids and a cochlear implant at three years old. Pip has grown into a wonderfully independent and supportive older sister to Gem. Gem was diagnosed with Peters Anomaly and iris coloboma. She has minimal light / dark perception but essentially uses her other senses to understand her world. Although she faces many challenges doing everyday things, she is starting to explore her surroundings, use words and has a new found love for walking backwards and talking, talking, talking! Pip's whole family are learning braille in order to keep up with Gem and immerse her in the world, just like a child who sees print all around them.
Help us increase access to critical early intervention services.
RIDBC is committed to expanding early intervention practices to regional and remote areas across Australia, so we can do more for those who need us. Quality intervention early in a child's life is critical as it greatly improves outcomes in language development and communication skills. We work in collaboration with families and use state of the art technology, to ensure children can achieve their full potential. With your help we can reach further and higher, lifting the limits on the lives of families and children across Australia.
You can make a difference. Help us lift the limits and do more for those in need.
Early Intervention for vision and hearing loss