Give this tax-time to a life

unlimited

and make sure the sky's the only limit for children like Bernardo and Alisha.
Your donation will help ensure critical early intervention services and therapies are provided across Australia to those who need it most. Together we can lift the limits!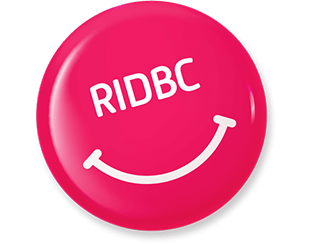 Have a question or want to donate over the phone?
Phone us on 1800 043 411
Bernardo is

reaching new heights.
Born profoundly deaf, he has worked hard his whole life to overcome the challenges he faces.

RIDBC's journey with Bernardo has spanned his entire childhood. Referred to us as a baby, he received bilateral cochlear implants, and immediately began receiving regular visits from RIDBC's Early Learning Program, who provided guidance to his family in helping him reach important milestones such as sitting and crawling.

RIDBC provided weekly speech therapy sessions throughout Bernardo's toddler years until he started RIDBC Rockie Woofit Preschool, a specialist preschool for children with hearing impairment. From there he moved to RIDBC Garfield Barwick School, where children who have hearing impairment receive intensive education services.


"RIDBC is a huge part of our life. It's the reason I can sleep at night because I know that my son receives the very best services," says Carolina.

The range of services provided by RIDBC is unique in Australia, supporting over 8,000 Australians who are deaf, hard of hearing, blind or have vision impairment.


Alisha is living a life

unlimited.
Five year old Alisha is a delightful little girl who always has a smile on her face. But it hasn't always been this way. As soon as she was born her mum Jade noticed there was a problem with her baby's eyes. At three weeks of age Alisha was diagnosed with severe vision impairment due to bilateral iris and optic disc colobomas.

When Alisha was three months old she was referred to RIDBC, and began receiving services from RIDBC VisionEd Early Learning Support. Jade attributes much of Alisha's development to the support she has received from RIDBC.

This year, Alisha began a new chapter when she started school at RIDBC Alice Betteridge School where teachers work alongside a team of therapists, providing a tailored learning program to meet the individual needs of each student.
Help us increase access to critical early intervention services.
RIDBC is committed to expanding early intervention practices to regional and remote areas across Australia, so we can do more for those who need us. Quality intervention early in a child's life is critical as it greatly improves outcomes in language development and communication skills. We work in collaboration with families and use state of the art technology, to ensure children can achieve their full potential. With your help we can reach further and higher, lifting the limits on the lives of families and children across Australia.
You can make a difference. Help us lift the limits and do more for those in need.
Early Intervention for vision and hearing loss