We're getting LOUD for Natalija!
Help us get LOUD on Loud Shirt Day!!
On Friday 23rd October, we're getting LOUD with the rest of the nation to celebrate everything colourful, bright and fun.  A time to forget about the crazy times we're in at the moment, and to enjoy some laugh-out-loud moments, while spreading awareness and raising vital funds for children with hearing loss, and ensuring they can reach the same milestones as their hearing peers. 

Loud Shirt day is a fun and easy charitable activity to participate in by simply donning on a LOUD shirt, raising awareness and fundraising for Taralye.  Loud Shirt Day is also an opportunity to educate people on what hearing loss is, while fostering awareness and inclusivity around hearing devices, and encouraging good hearing and ear health practices for everyone.

So don on a shirt! Organise an event and join Team Natalija to help us smash our target.
Thank you to our Sponsors Anthony Anile Pensioners Group St Sava Pitts Family Sasha Vasiljkovic Doug Mladenovic Cosmos 21 Baba Vera And Deda Kole Suzana Mihajlovic The Vallegra Family Rochelle And Laurent Le Berre Cassandra Jankovic Kathy Skopelitis Jordan Culley Sophia & Alexandria Repanidis Gary Blackburn Lee Carney Wisely Family Maticevski Family Gareth And Kieu Watters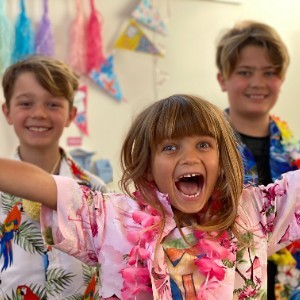 Luka, Milan And Natalija Milisa Savic Yasmin Hussein Neelosha Pangasa Lisa Marty Ruth Young Celine Anna Trajkovski Max & Amber Nella Westerlund Will + Zoe Lidia Costas Shelley Botterill Alex Scothern Sadie Rogers Mya Speedie Kane Family Zoe Mcdonald Andrew Dinnendahl Marcus & Isaac Pollock Olivia, Harry & Ben X Isabel And Thomas Sadie O Connor Bebic Family Maxwell & Hugo Mccallum Graham Family Greg Mcdonald Georgia Wojcik Ava Mcdonald 1d Daniel H Anonymous Julia Jackson Keira Ollington Grant Family Mary-louise Gallagher Anonymous Sophia And Frankie De Gabriele Margot Kingston Lila & Marlo Mielczarek Jana Serafingos Mateo And Marko Anonymous Nicolaisen Family Mila Eden Carter Evie 1e Benita Crocker Abigail Lamb 4b Hrstic Family Bailey And Asher Tina Hamburger Anonymous Bridget Horton Alexandria Jeffrey Neve/asha Hunt Tobias Ford Anonymous Anonymous Hamish, Angus & Lennox Cecilia Borlin Alex Cameron Evie (prep C) Thea & Gideon Yvonne Paice - Lachlan And Zoe Spencer Peattie Amelia Pipke & Family Matilda Plarre Jameson Family Anonymous Moscato Family Anne 1d Anonymous Anonymous Mackenzie Dow Catherine Ryan Dwyer Janet Condy Charlie M Jack Dean Anonymous Anonymous Sofia Courtney Adam Fazio Spencer Burgoyne Jamie Liong Cath Bain Luka, Milan And Natalija Jordan Papazoglou Michael Georgiou Katie Lyon Hang Nguyen Taj 1e Rachael Fowler Ali And Lucy Ryan Anonymous Melissa Trebilcock Enea Cattaneo Oscar Chetcuti Sofoclis Kids Michael White Arja Brunnen Krista Williams Charlie Golding Kingston Family Nursel Jasar Anonymous Big Childcare Oshc Sarah Turton Milla Downey - 1a Lily & Tess Kaya And Indie Vicki Macris Anonymous Kylie Rees J-fu Massive Anonymous Matias Spinks Izzy Goodman Samantha Pistun Kitty Coetsee Prep A Anonymous Emily Kelly Kaidne Toomey-brown Anonymous Lily & Maddi Reijnen Byrnes Family Anonymous Anonymous Zoe Martinez Anonymous Anonymous Lily Perry Matilda King Anonymous Anonymous Anonymous Dianne Ghosn Wendy Stiles Nicholas Connor Justine Regan Kaylah & Ronan Huynh Anonymous Hieu Nguyen Kathryn Riosa Anonymous Anonymous Anonymous Anonymous Anonymous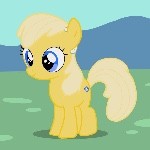 Katie