We love LOUD shirt day!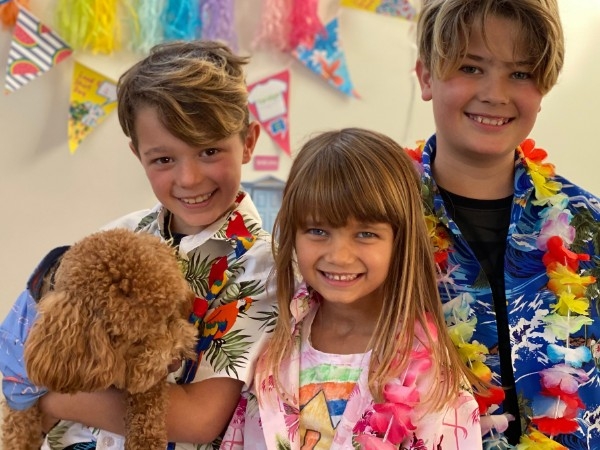 Loud shirt day is not only a day to wear a crazy LOUD shirt,  it's also a day to raise awareness about hearing loss, to educate people about hearing devices and to spread the word about how important early intervention is for children with hearing loss.
Natalija was born with bilateral profound hearing loss.  Without her cochlear implants she could only hear the sound of a plane as a whisper.  With her cochlears on, she can hear the whole world around her.  But the process is not that simple.
When Natalija was switched on to hear the hearing world she had lots of early intervention, speech therapy and social group sessions to help her with her hearing, listening and speech.  
At the start simple things like identifying the sound of a knock at the door,  the wind blowing, or a bird singing were all sounds that we needed to help her brain to register what they were and then where they came from.  It was with the support and guidance from Taralye that we were able to do this.
Working on her hearing skills, sound and language are all fundamental to developing her communication skills to be equal to her hearing pears.  Natalija is now 6 years old and with the support of Taralye, continually working with her hearing and language skills, she is attending a mainstream primary school with her hearing brothers.  
But it doesn't end there. Natalija still accesses services from Taralye to ensure that her "village" is supporting her through her life journey, and with Covid-19 and the current restrictions she has her speech therapy sessions via zoom.  
As you can imagine, keeping a 6 year old interested in a one hour session via zoom is a bit tricky.  But her speech therapist goes above and beyond to ensure Natalija is engaged in the session tailoring the session to all the things Natalija is interested in... Pokemon, dogs, unicorn, animals and many more.
I have so much admiration for the staff and community that make up "Taralye" mainly because I don't know what I would have done without them or where Natalija would be. 
So let's get LOUD for children like Natalija and help support Taralye, an RIDBC service. 
Getting loud at kinder
We had so much fun getting LOUD at kinder last year.  We can't wait to get LOUD again in 2020 to support children like Natalija who have a hearing loss.
Children with a hearing loss
•       Children with a hearing loss are totally typical children, they don't hear typically
•       If you speak in a quiet voice, they will have trouble hearing you
•       When they are in a place with background noise, it is very challenging to hear (a classroom, outdoors, a gym, a restaurant, on the playground, near the ocean).
•       If they don't hear you the first time, be patient, don't get frustrated. Just repeat it. Maybe rephrase it. Kids can read body language better than the average person, frustration hurts.
•       No need to shout and please don't say "never mind" it can make them feel left out and isolated 
•       People with a hearing loss make very different choices; there is not a one-size-fits-all way to navigate this personal experience.
•       Hearing loss varies. And people choose very different communication modalities.
•       Avoid covering your mouth when you speak; they can't read your lips if they can't see your mouth. And know that if you are wearing a face mask, it'll be even more challenging.
•       You may need to tap them on the shoulder and get their attention before you speak to them.
•       If you talk from across the room or with your back turned, they will miss most or all of what you are saying
•       Most people born with hearing loss never know the cause.
•       Understanding social nuances is really challenging when you have hearing loss. Many people who are hard of hearing experience social anxiety.
•       Listening with hearing loss is exhausting. Kids need time to decompress, or they will act out; It is harder than it looks.
•       In the end, they are resilient, adaptable people living in a hearing world trying to find their way.
Thank you to my Sponsors Anthony Anile Pensioners Group St Sava Cosmos 21 Baba Vera And Deda Kole Suzana Mihajlovic Cassandra Jankovic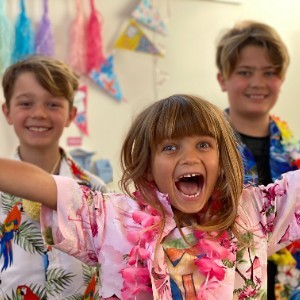 Luka, Milan And Natalija Milisa Savic Anonymous