Partners: LaManna
The LaManna team is getting LOUD and supporting Loud Shirt Day by generously donating $1 to Taralye, from every pack of their delicious star sprinkle biscuits sold during November. After buying your delicious biscuits you can make an even greater impact by generously donating $1 or $2 at checkout throughout the month of November.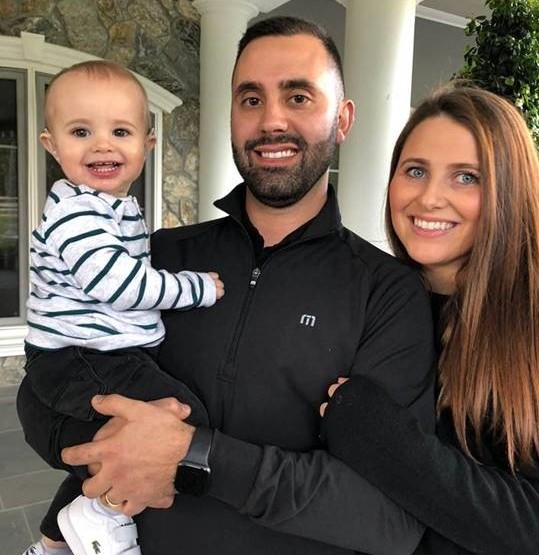 Stefanie and Anthony's Story
"At just 5 weeks old our beautiful little boy Nicholas was diagnosed with bilateral hearing loss and a few short weeks later fitted with his first pair of hearing aids. Being first-time parents, we were thrown into a world of unknowns and worry that we weren't prepared for. Fortunately, with the help and guidance of the community at Taralye, we can feel confident in Nicholas' development as he continues to listen, learn, and grow just like every other hearing child. Nicholas is making amazing progress and loves his fortnightly speech therapy classes. We are so grateful to be able to access this amazing service and proud to be able to support the Taralye community in raising awareness for Loud Shirt day at LaMannas! We can't wait to see what the future holds for our happy, loving and energetic little boy! - Stefanie and Anthony Crivelli, LaManna.
Partners: Strikeforce
Strikeforce has been getting loud at work since 2016! They went all out in 2019, with management washing cars in the carpark, the team sharing a lavish colourful morning tea, with a number board raffle, and even a LOUD fashion parade! Every year Taralye attends their event with a client family and it's heart-warming to see so many staff from Strikeforce supporting children with hearing loss.
Partners: Electronic Arts
EA has been getting loud since 2015! It is always great to see them having immense fun as they increase awareness and raise funds for Loud Shirt Day. For this team, every day is smart casual with lots of colour, so they like to flip Loud Shirt Day on its head and dress formally for the occasion! It is a different take on the event and goes to show that you can hold your event in any way that suits you and your team!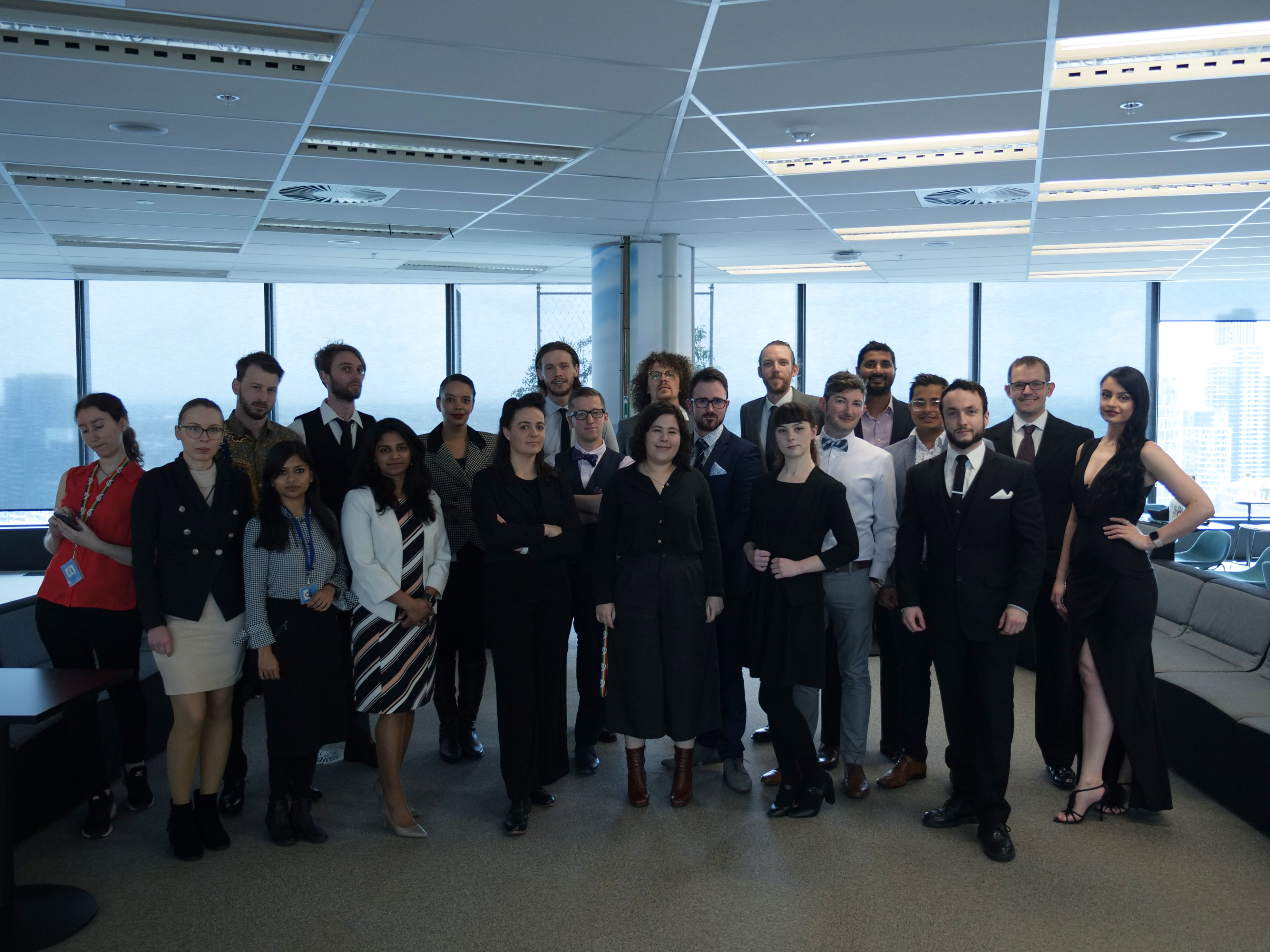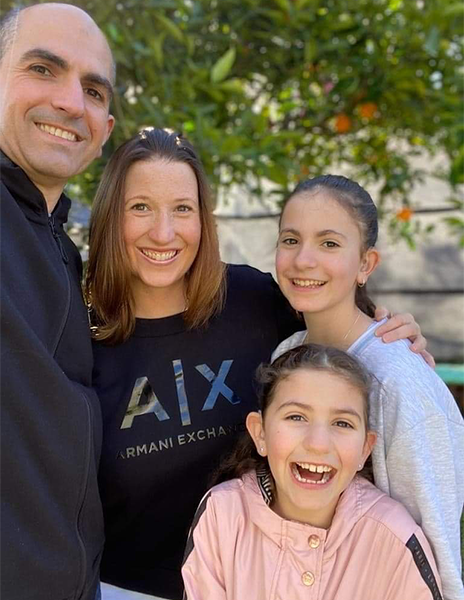 Client Ambassador: The Russo Family
The Russo Family has been getting LOUD and supporting Taralye and children who are deaf or hard of hearing for nine years! They know how important it is to spread awareness within the wider community about the support children with hearing loss need. Isabella and Sienna have accessed the services of Taralye since they were 8 weeks old. Although the celebrations might be a bit different this year with Covid-19, the family is still planning to get LOUD, raise awareness and funds. Suz, Isabella, and Sienna are getting LOUD at their school and Dave's workplace is also getting LOUD! Thanks for your support Russo family!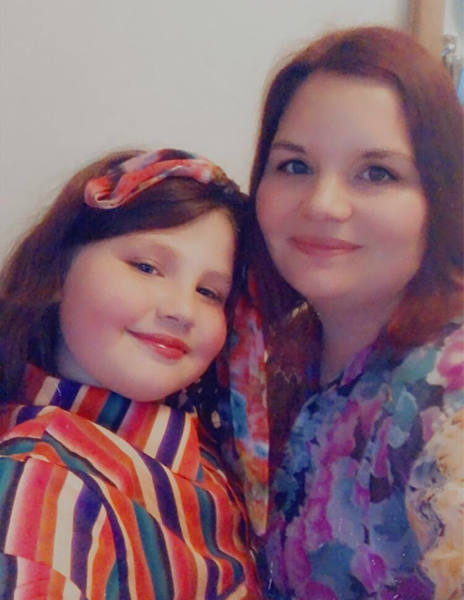 Client Ambassador: The Maplesden Family
9 year old Katie and her mum Rachel love getting LOUD for Loud Shirt Day. They're a creative bunch, making cards, bookmarks, hairpins, rings, and badges to sell at Katie's school and Rachel's workplace. Rachel celebrates all week at her workplace, wearing a different LOUD Shirt every day, to build awareness and help raise vital funds for children who are deaf or hard of hearing. Katie understands first hand how important early intervention and the support Taralye provide children who are deaf or hard of hearing as she too accesses the services of Taralye. Thanks for getting LOUD Maplesden Family. We can't wait to see all your homemade crafts this year.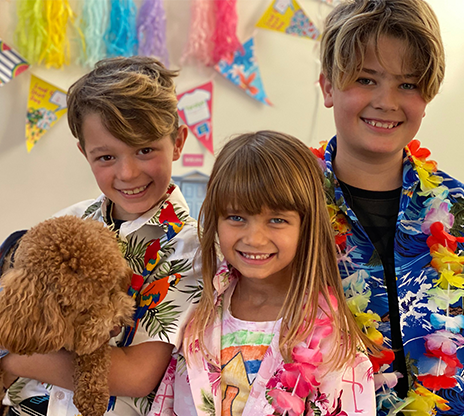 Client Ambassador: The Mladenovic Family
Natalija has been getting LOUD with her family since she was 4 weeks old. Diagnosed at birth with profound hearing loss, Natalija and her family have been accessing the services of Taralye since her diagnosis. The support services, early intervention and group sessions have been an invaluable part of Natalija's life. The Mladenovic Family loves celebrating LOUD shirt day! Not only is it a fabulous excuse for a loud fun celebration, it is also a great way to spread awareness about the huge role Taralye plays in the lives of children with hearing loss. The Mladenovic family gets the whole community involved, their local kinder, cafes, school and their workplaces all take part in the Loud shirt day celebrations to support Taralye and children who are deaf or hard of hearing.