Loud Shirt Day is an excuse to wear your brightest clothes and raise money to help give the gift of sound and speech to children who are deaf or hard of hearing. The official LOUD SHIRT DAY is October 18th 2019, but you can hold a LOUD SHIRT DAY anytime of the year, knowing all funds will go to help children who are deaf or hard of hearing.
Whether you fancy stripes, florals, polka dots or paisley, as long as your clothes have colour and are LOUD, it will be perfect for Loud Shirt Day.
Why not organise an event at work, school or with friends? Create a theme – Hawaiian, most hideous shirt, back to the 80's – and get people to donate on the day!
How do I take part?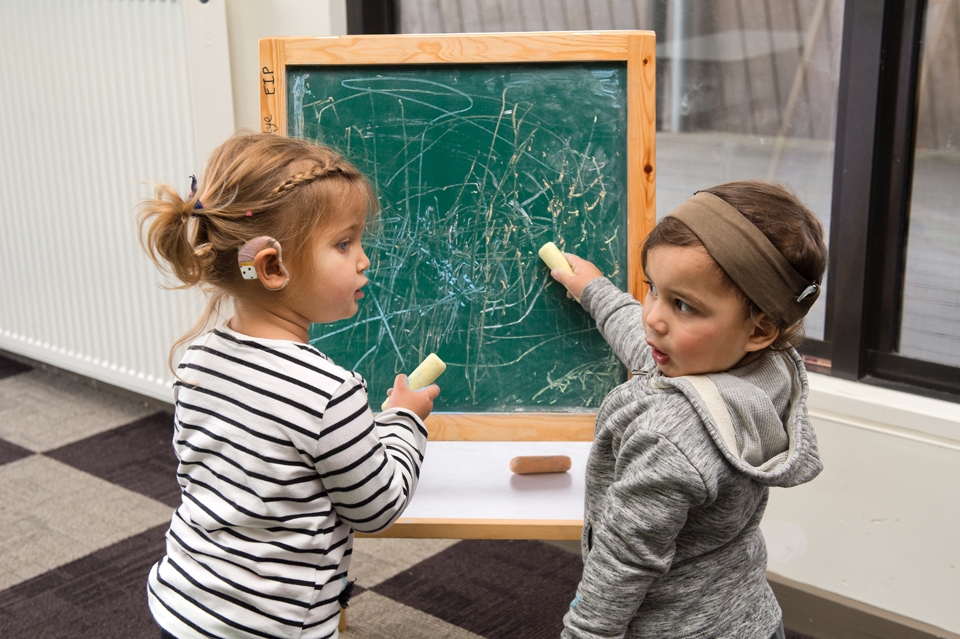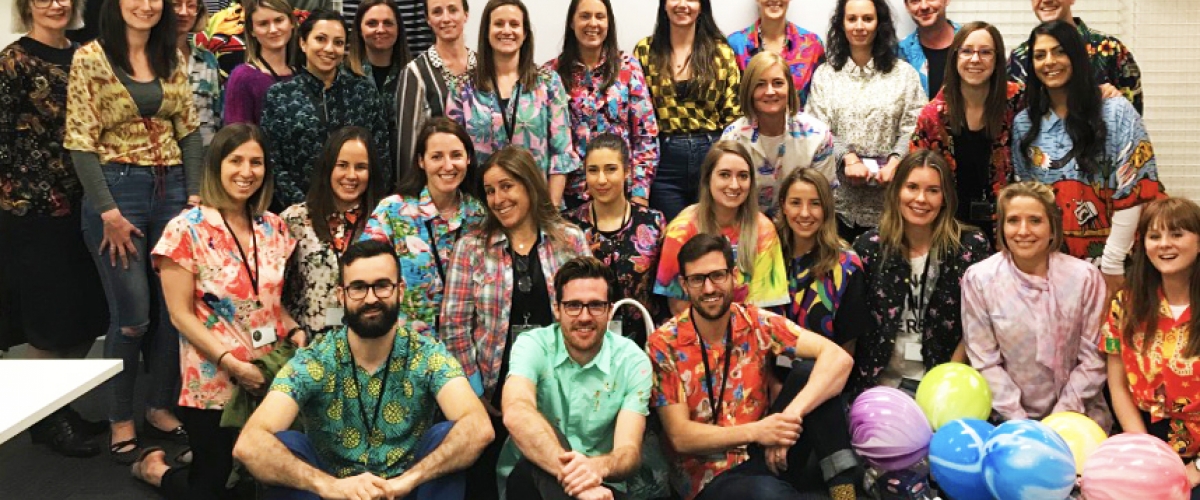 Jeanswest Melbourne enjoying Loud Shirt Day 2017
How will you get LOUD for Loud Shirt Day?
To get you started, here are a few ideas:
Loud casual day, with a 'fun fine' for those that don't dress up!

Sausage sizzle

Brightest morning tea

Pay to vote on the outfit the boss should wear for the day

Have a great Loud Shirt Day
The official Loud Shirt Day is Friday 18 October 2019, but you can choose to host your event whenever it suits your workplace, school or wherever you are hosting your event.
Who can participate?
Loud Shirt Day is for everyone, Individuals, Schools, workplaces or clubs. All are welcome to join us!
Workplaces often find Loud Shirt Day is a great team building activity that can bring together employees from different departments, support networking while showing the corporate and social responsibility of the employer for community. Remember, Taralye can assist by speaking at your event to highlight the work of Taralye supporting children who are deaf.
Need help?
Please ring the Development Team on 9877 1300 or email events@taralye.org.au we can assist you to make this a really LOUD event!
Set up your Loud Shirt day fundraising page
Don't forget to visit our Facebook page.
Loud Leaderboard - Individual
Loud Leaderboard - Teams Teams
What are you waiting for? Register yourself or as a team, get your loudest shirts ready and support Taralye!