Our Charity Flight on Saturday 17th August will be an unforgettable Earth, Sea and Air experience of Mildura hosted by Simon Marnie with special guest Stefano De Pieri. Register your interest with kaye.bailey@ridbc.org.au.
Welcome Aboard!
Join us for an experience second to none! Set on the banks of the magnificent Murray River, picturesque Mildura is the destination for our 2019 Pathfinders Charity flight.
We will explore Mildura from the air, water and on foot, to truly experience the red earth from which the region gets its name. With inviting Mediterranean like weather, a winter escape makes August the perfect time to visit.
Your host for the day will be food and wine devotee Simon Marnie, who presents Weekends on ABC Radio Sydney and NSW and is the Pathfinders Ambassador. Special guest, much acclaimed chef Stefano De Pieri will welcome you to the place he has made home. Later, the 'A Gondola on the Murray' star and his team will cater lunch showcasing the best of Mildura's fresh local ingredients matched with the perfect wine accompaniments.
Funds raised support Royal Institute for Deaf and Blind Children (RIDBC).
Itinerary for QF 737-800 Mildura (VIC)
Join Capt David Read as he visits his hometown of Mildura and shares with you the delights of this beautiful area
Welcome to Mildura by "A Gondola on the Murray" legend Stefano De Pieri in the stunning Mildura Arts Centre. Mildura is known as Australia's food bowl with exceptional vineyards, orchards and market gardens. Guided tour of Centre
Paddle steamer cruise on the P.S. Melbourne on the Murray - a taste of what this stunning area has to offer
Visit the Australian Inland Botanic Gardens with the option of a mini train ride to explore the diversity of Australian natives and exotic plantings
Drinks and canapés in the Bush Chapel to the sounds of a swing Jazz quartet
Hosted by Stefano, lunch in the Barrell Hall of Buronga Hill Winery – a unique experience where you will be wowed by this amazing property. Enjoy exceptional local produce accompanied by world class wines
All funds raised from this event which is organised by Pathfinders, a voluntary group of Qantas employees (past and present) and associates go to Royal Institute for Deaf and Blind Children (RIDBC). Over $8 million has been raised since 1967 by this dedicated and dynamic group
This event is only made possible because of the generosity of major sponsors like Qantas, VIVA Energy Australia, AirServices Australia and Sydney Airport. All tech and cabin crew donate their services on the day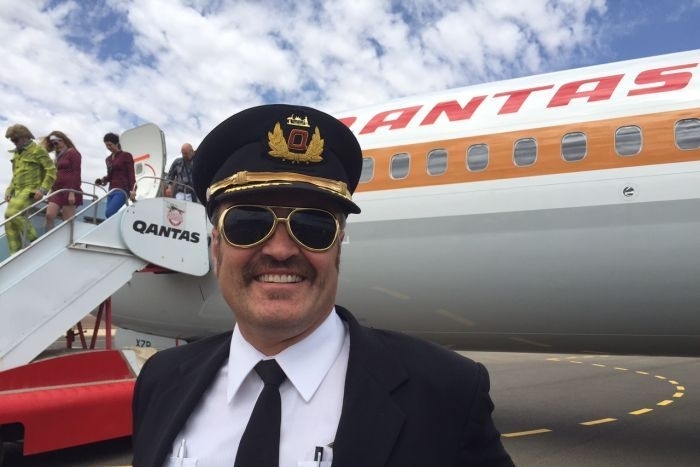 About Pathfinders
Pathfinders, one of Australia's most successful volunteer fundraising committees. Through various fundraising events, support from our generous sponsors and donations we have raised over $8 million since we began over 50 years ago, in 1967. Pathfinders members are made up of a dedicated group of present and past Qantas employees including Cabin Crew, Pilots, ground staff and their families and friends.